New spaces for Moorer branded items
If you think that it is impossible to look stylish in the cold season, then you are greatly mistaken. Are you sure that it is extremely difficult to keep the official style in winter? This is wrong. If a down jacket is associated with sportswear, then you are simply unfamiliar with Moorer brand items.
For more than 20 years of successful activity, the company has reached the pinnacle of its popularity. The perfect combination of high quality and sophisticated looks elevates Italian down jackets to the luxury category. Men's and women's outerwear of this manufacturer has already attracted many fashion lovers around the world. Show business stars, politicians, athletes and just connoisseurs of good things made a choice in favor of this brand and did not lose.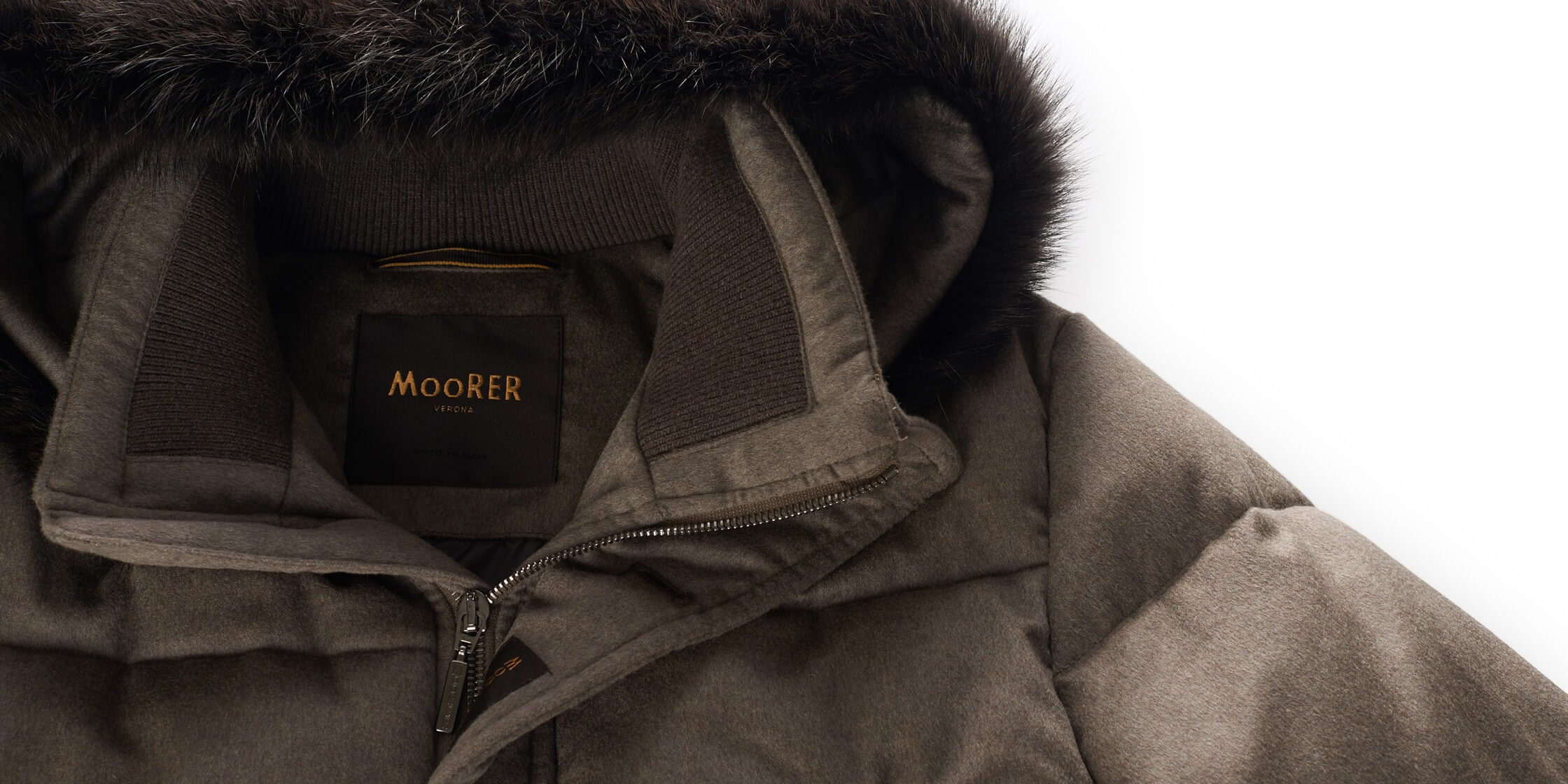 Made in Italy
The founder of the brand Moreno Faccincani, a true perfectionist, has created something unique of its kind. As the sole owner and current administrator of such well-known brands as Feyem and Jan Mayen, he successfully runs his business, constantly developing and constantly generating new ideas.
The secret of his success lies in the fact that he does not accept even the slightest flaws: no mistakes, marriage or shortcomings. Everything has to be perfect. Or not be at all. Naturally, the highest quality cannot be cheap. But today, branded down jackets from Italy are available even to a person with an average income level. Such a purchase is guaranteed to justify itself, and you will never doubt your choice. The uniqueness and quality factor of these things lies in the use of:
only natural goose down;
windproof fabrics;
fashion design solutions;
expensive materials - silk, cotton, wool, cashmere;
beautiful accessories;
ideal patterns and cut;
universal, strict and luxurious colors.
Thanks to Moreno Faccincani, Italian jackets have become a healthy competition for classic coats. Now you can wear a warm, comfortable down jacket to a business meeting and not worry about any deviation from business style or severe frost. It will emphasize the status of its owner, make it stylish and elegant. At any event, such a down jacket will be appropriate and practical. Quite compact dimensions allow you not to look voluminous and easily pack a thing in a suitcase for trips. Ideal companions for such a down jacket will be not only jeans, but also classic trousers.
Perfection in everything
One of the first and most important points of a manufacturer is the particular attention to detail. Everything in the brand's outerwear is impeccable:
buttons;
pockets;
locks;
buttons;
seams;
fur trim;
threads.
Moorer employees believe that such small and insignificant, at first glance, details play perhaps the most important role in tailoring. The functionality and originality of the product depends on them. Therefore, to make their clothes even better, models were released, supplemented by:
warmer pockets;
removable hoods;
windproof cuffs;
warm inserts in the collars.
Products such as, for example, Italian fur coats or leather jackets, consist exclusively of natural materials. This is the only way to create a simple but individual image, to emphasize the status and excellent taste of the wearer.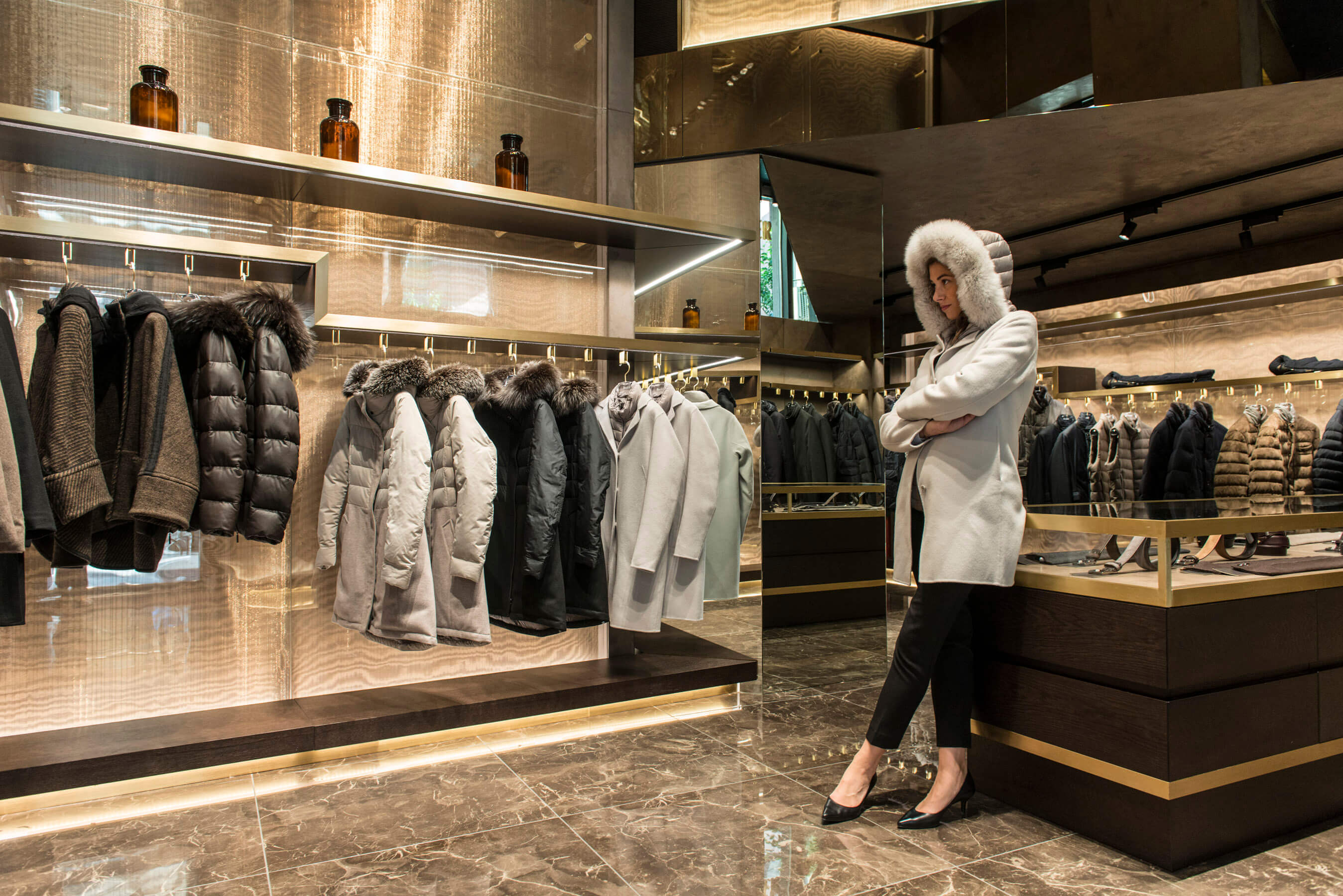 Secrets of exceptional quality
Moorer has learned to strike the perfect balance between innovative manufacturing techniques and the use of traditional, natural materials. Elite Italian down jackets of this brand protect from strong wind, frost, rain, snow and other manifestations of bad weather. They perfectly retain heat and do not retain moisture. Therefore, wearing comfort is guaranteed.
Perhaps the main feature of things created by Moorer is the stuffing material. The brand uses exclusively high-quality goose down, and it is always warm, light and comfortable. It has long been considered the best and warmest means of protection from the cold. But it is worth noting that goose down also has its own characteristics. Such a heater may differ in a number of characteristics, such as:
The down used by Moorer has its origins in distant Siberia, where cold climate conditions are just right for creating the best quality material. The special density and ideal dimensions make it light, airy and elastic. At the same time, the moisture transfer coefficient is very high, which allows the material to "breathe" and not let the cold through. How does it work? The fact is that this fluff is a secondary product.
Initially, geese are grown for food purposes on the best poultry farms and farms. Thus, they live in excellent outdoor conditions with shelter only at night. They are guaranteed special care and good welfare. Birds are under constant control of veterinary services, which exclude any diseases. Consequently, the down made from them meets the highest European standards and quality criteria. The material undergoes all the necessary processing and sterilization directly in Italy, after which it 100% complies with all the strict hygienic standards of the country's legislation.
trend collections
It is difficult to find bright pink and sunny yellow jackets in the window of the Moorer brand store. It is almost impossible to buy Italian coats in this version. Elegance and luxury are not defined by flashy colors. The two main collections of the Moorer brand are in the strict framework of modern fashion:
Timeless (classic);
Contemporary (casual).
To buy an Italian down jacket from the Timeless collection means to look solid and respectable. A business suit will be ideally combined with such a product, because each model looks expensive and presentable.
The clothes of the Contemporary collection are more practical and have a free style. Informal style is represented by a wide range of products. These are Italian women's jackets, men's parkas, vests and raincoats. But know that whatever thing you choose for yourself, with Moorer you will undoubtedly emphasize your impeccable taste and well-being, while not losing a drop on comfort.
In any of the brand's collections, each buyer will find the perfect option for himself, exactly the clothes that he was looking for. Here you are waiting for:
variety of models, styles and shades;
windproof fabrics with a water-repellent effect;
stuffing from high-quality down;
fur hoods;
double and even triple inside pockets;
woolen cuffs and cashmere inserts.
All this was created in order to satisfy the most demanding customers and create comfortable conditions for wearing products, even at the lowest temperatures.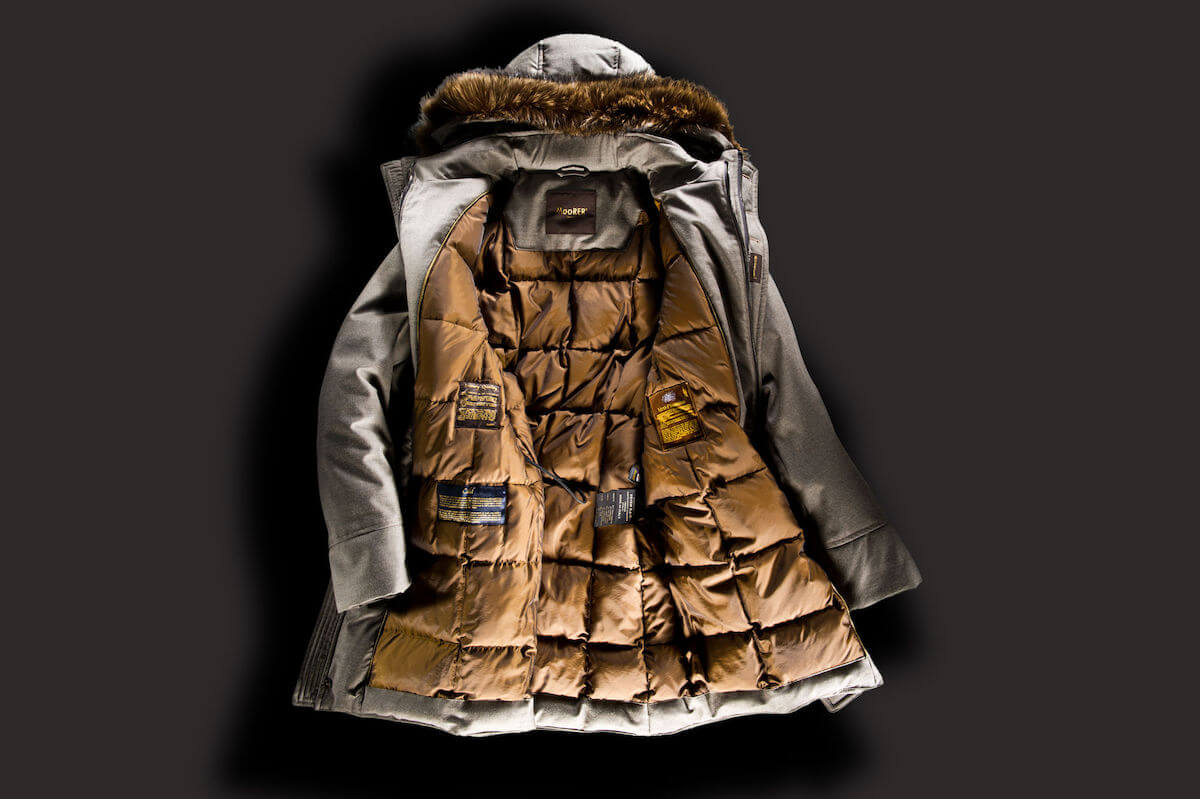 Comfortable shopping with reliable delivery
When buying expensive branded items and paying big sums for them, you need to be 100% sure that the goods are not fake. Therefore, ordering on the official website of the company is the best solution. But what if the goods are imported, because the delivery will be very long and expensive? No, it will not! Meet - the most convenient online shopping service in the US and Europe OrderWorld - at your service.
Many residents of Ukraine have already appreciated all the advantages of this resource and regularly use it without overpaying a penny for an order and without spending months in standby mode. Foreign stores are now available to everyone. To do this, you just need to visit the official website ow.com.ua and place an order, which consists of 4 simple steps:
The choice of the goods you need in the online store at the best prices.
Providing a link.
Payment in any convenient way.
Receipt of goods.
Thus, you save yourself from unnecessary paperwork, cooperation with intermediaries, restrictions on choice or budget.
Today, anyone can order Italian coats from the world famous brand Moorer. The thing you like will quickly arrive to you from the catalog of the online store to anywhere in the country. And even taking into account the services of the OrderWorld company, it will cost inexpensively, many times cheaper than when deciding to buy it in one of the branded stores in Kyiv.
The OrderWorld online service allows you to choose any product at reasonable prices - from household appliances to baby rattles. At the same time, you will save money and are guaranteed to receive high-quality products. Efficiency, security and an impeccable level of service are the main advantages of OrderWorld.
Shopping at the most famous sites in America and Europe with unhindered delivery to Ukraine is now in your hands!